We are excited to have presenters taking part in TCS Live from all different backgrounds, each having made a strong impact in their community and hockey as a whole.
That impact is even more widespread for the women taking part in hockey's premier coaching conference. From coaches and players, to videographers and motivational speakers, each woman presenting has faced the battle of entering a male-dominated industry and finding success. Whether they started out in hockey or found their way to the sport through other passions, we are delighted to welcome some of the best and brightest women in the game to Ann Arbor, Michigan, from June 22-24.
Get your tickets today!


Jenna Trubiano
Head Coach, University of Michigan (W)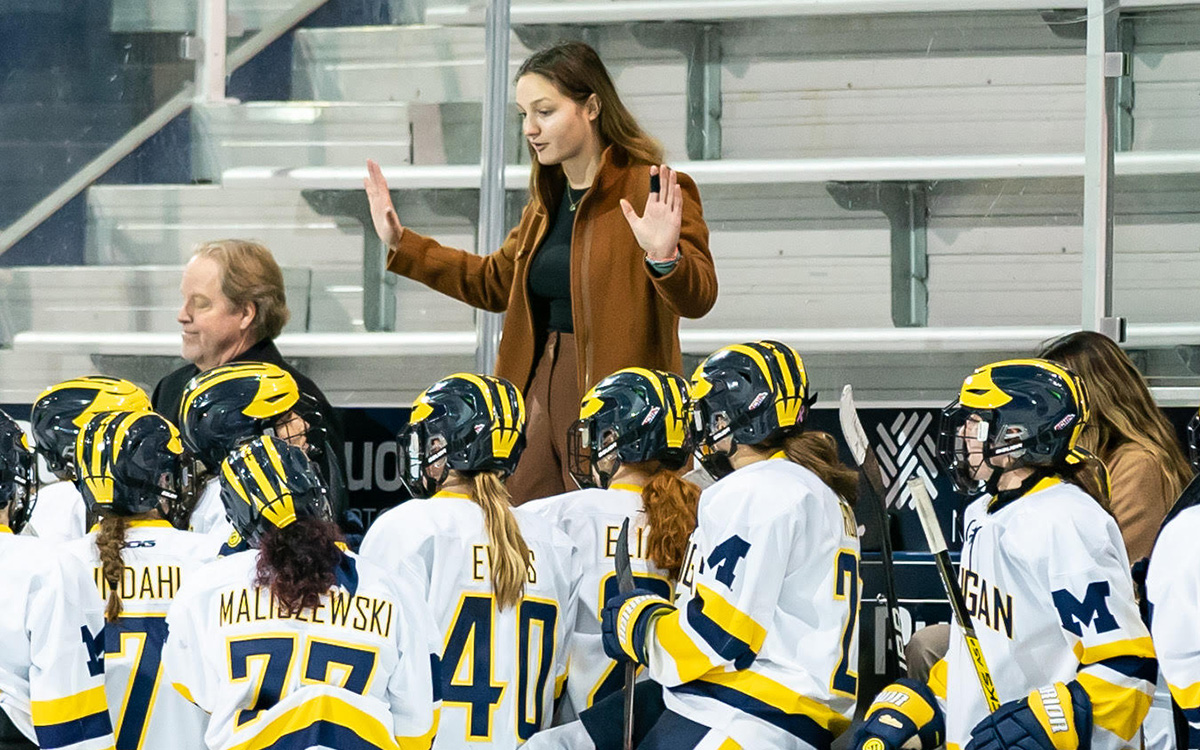 Upon completion of her Bachelor of Science in Health and Fitness from the University of Michigan's School of Kinesiology, Trubiano returned to the program as an Assistant Coach with the women's hockey team. After two years in that role, she was promoted to Head Coach, fully in charge of the program. Trubiano has spearheaded the evolution of the women's hockey program at the university, using her platform to advocate for more sufficient funding, recruitment processes, and treatment for the program.
In addition to leading the women's Wolverines, Trubiano is an on-ice instructor for Hockey Intelligence. In this role, she serves as a player development mentor and coaches camps for young players, sharing her love for hockey with young players in the Ann Arbor community.
Learn more about Jenna and the Michigan Wolverines Women's Ice Hockey Program here.

Emily Engel-Natzke
Video Coordinator, Washington Capitals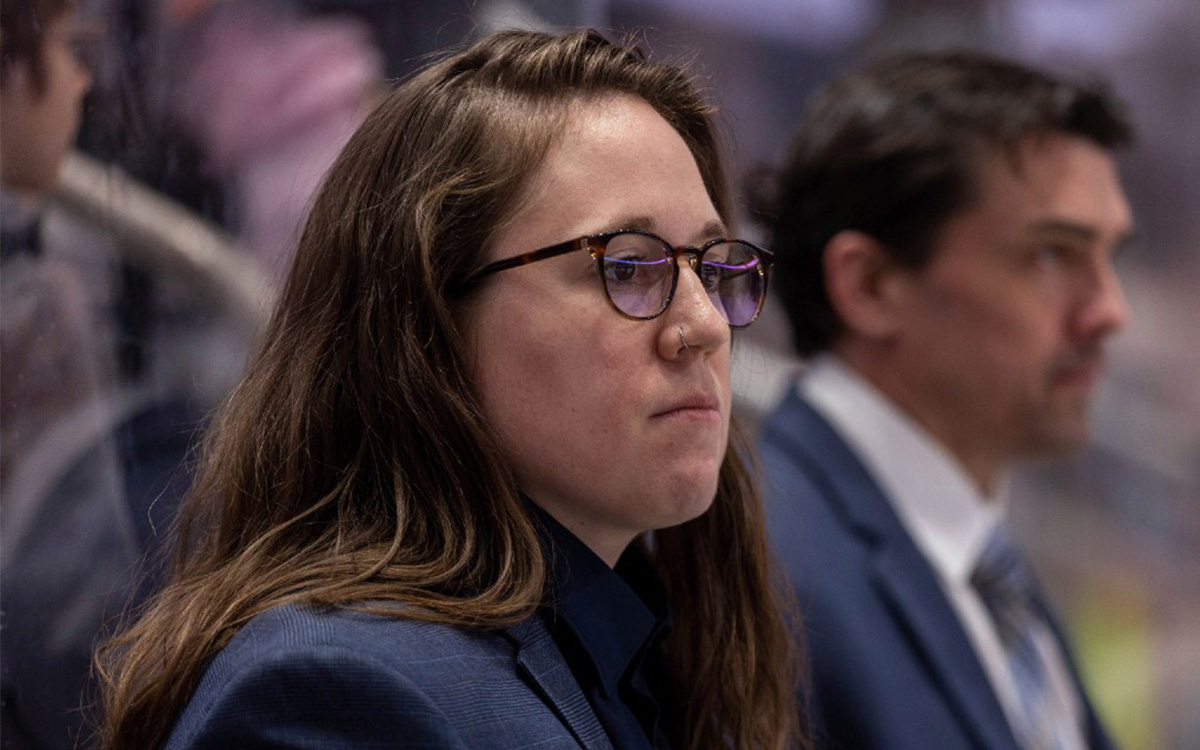 In the summer of 2022, Engel-Natzke was named Video Coordinator for the Washington Capitals, becoming the first full-time female coach in the National Hockey League. In this role, she directs the streamlining of information to players and staff in preparation for games. She credits her success to her hard work and dedication to her craft, always striving to "push the needle forward" in her career. Engel-Natzke is using her platform to provide other women with the resources and guidance necessary to navigate a career in sports, advocating for gender equality across the industry.
Engel-Natzke received BFA in Cinematography and Film/Video Production from the University of Colorado at Boulder, where she was a member of the Women's Club Hockey team and volunteered as a videographer for other club sports on campus; this allowed her to develop the foundation for her success in hockey and digital production. Prior to the Capitals, she served as Video Coordinator and Assistant Director of Operations for the University of Wisconsin-Madison's Men's Hockey team, thriving under the mentorship of Head Coach Tony Granato.
Learn more about Emily's journey to the NHL and how she is continuing to push diversity at the highest levels of the game!
Dr. Jody Carrington
Best Selling Author & Clinical Psychologist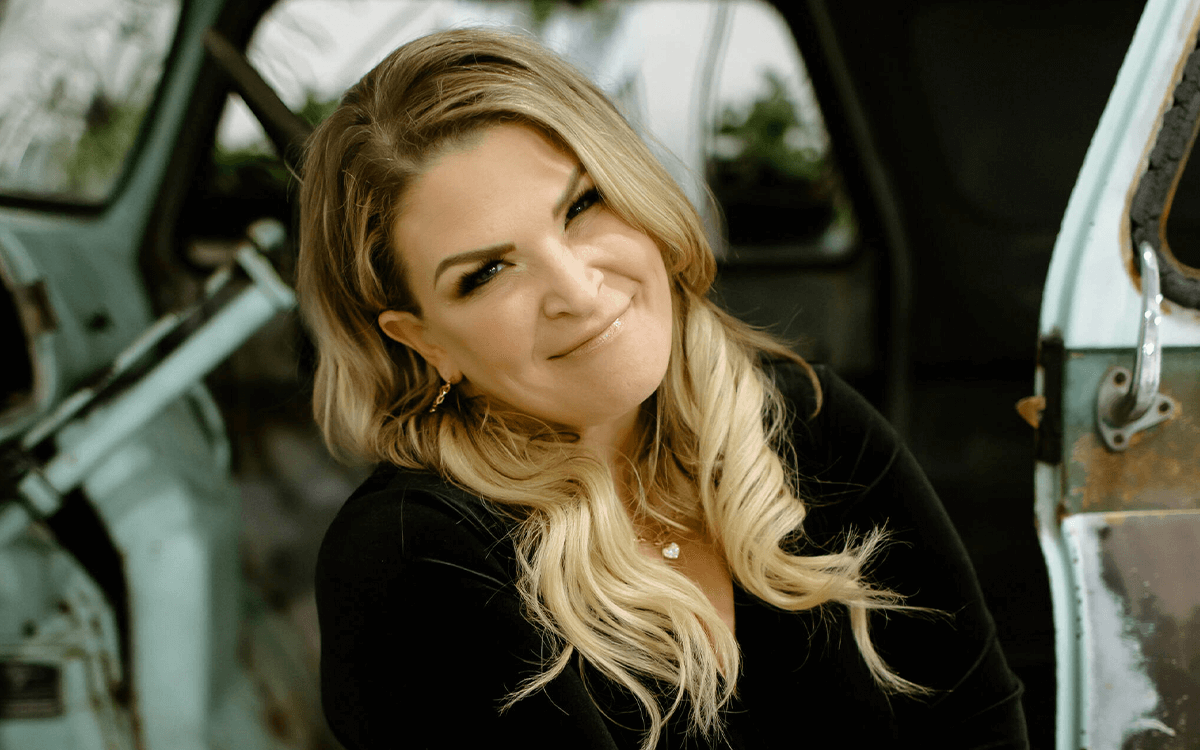 Dr. Jody Carrington is a clinical psychologist, speaker, and best-selling author who specializes in reconnection, helping teams and organizations with emotional regulation and overcoming human-centered challenges. Through her glowing energy and compelling workshops, she aspires to promote the following message: "We are wired to do the hard things, but we are so much braver together."
Carrington's book Kids These Days (2019) dives into this message, offering authentic guidance for connecting with children. Her book has sold over 150,000 copies worldwide. She gained her powerful knowledge about relationships and connections throughout her time at the Mental Health Inpatient Units of the Alberta Children's Hospital in Calgary, and she uses her expertise to create strong, connected communities.
Heres a sneak peak into Jody's prior work and the influence she has had on leadership, mindset and today's youth.

Katy Jo West
Founder & Skating Coach, Katy Jo West Power Skating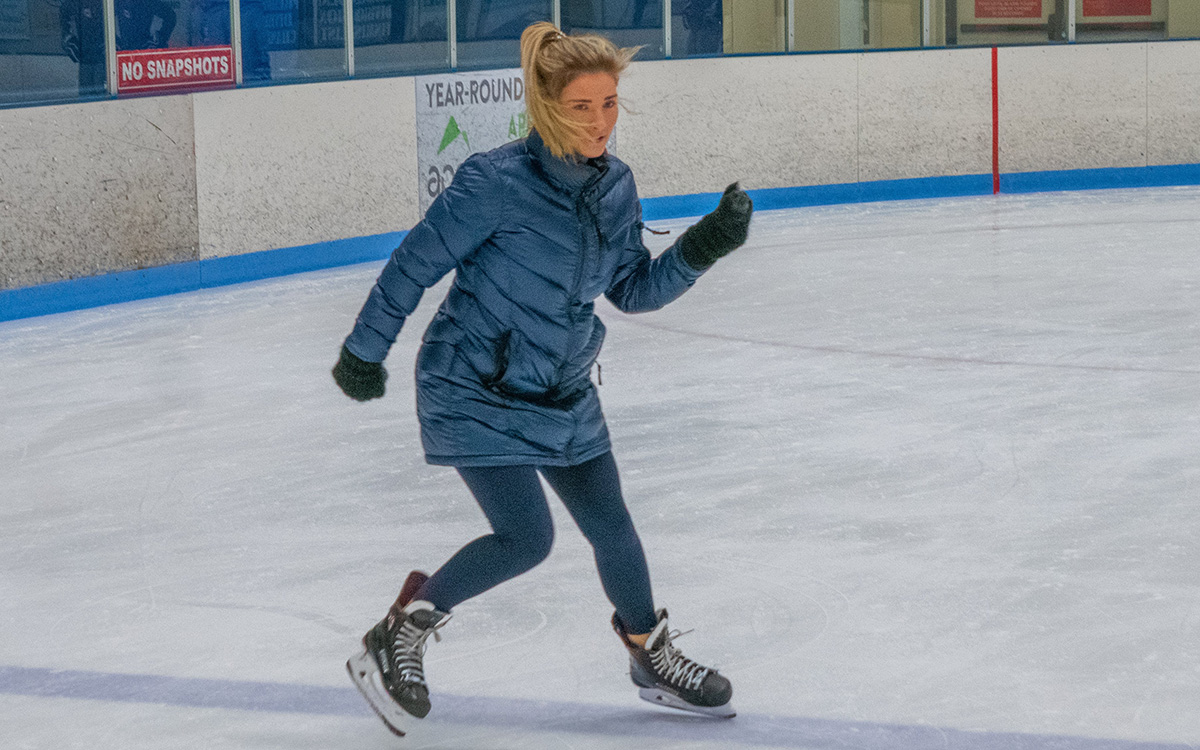 From first-time skaters to NHL players, Katy Jo West uses her figure skating background and hockey experience to teach anyone on skates how to be effective and efficient on the ice. Her passion for coaching began when she was asked to take part in teaching edges to players in Tier 1 coach Doug Smail's camp, and she has continued to coach ever since.
As the founder of Katy Jo Power Skating in Denver, CO, the entrepreneur and skating expert provides instruction for hockey players through private lessons, camps, & online courses. She has guided NHL players such as the Tampa Bay Lightning's Mikey Eyssimont, to develop new skating strides and techniques, spreading her fundamentals across the skating community.
Here is a clip of Katy from the Glass & Out Podcast earlier this year explaining her philosophy on skating.

Carla MacLeod
Head Coach, University of Calgary (W)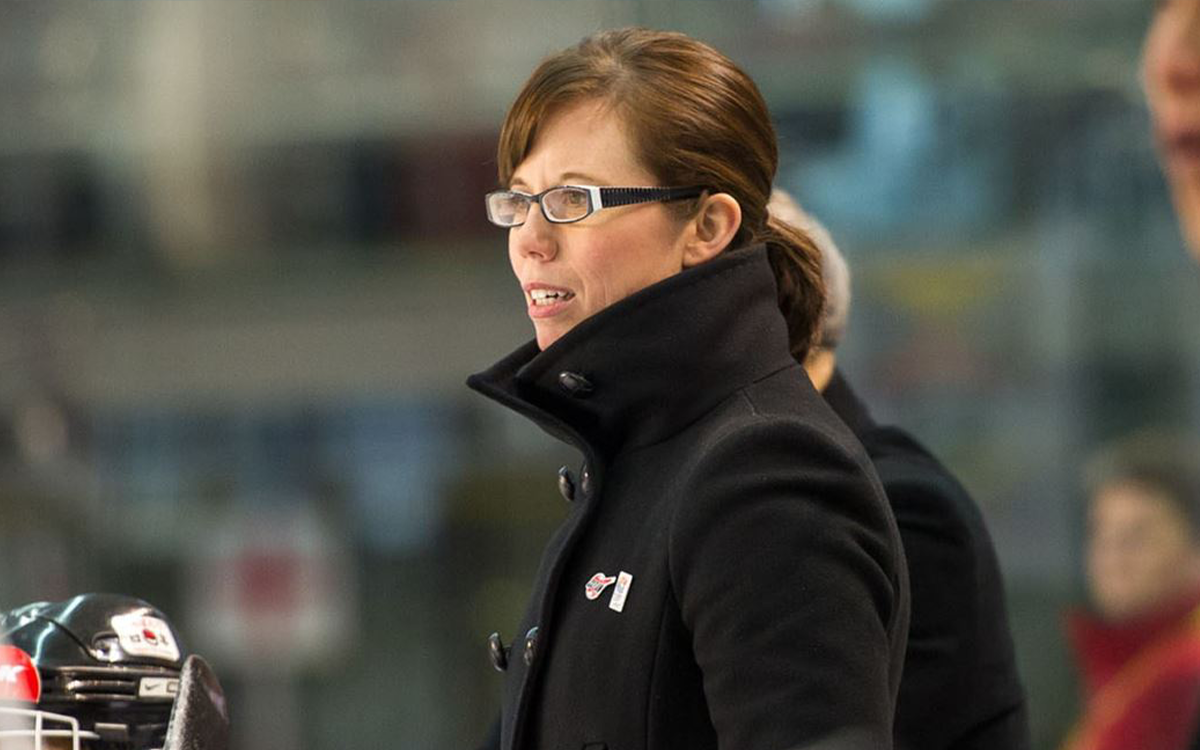 Carla MacLeod is an accomplished hockey player, coach, and member of the University of Wisconsin's Athletic Hall of Fame. She competed as a defenseman for the Canadian women's national hockey team and represented Canada in the 2006 and 2010 Winter Olympics. Winning gold medals in both games, MacLeod is a strong contributor to Canada's success in women's hockey, and she currently serves as Head Coach for the women's hockey team at the University of Calgary.
MacLeod received a Bachelor of Science in legal studies from the University of Wisconsin in 2006. During her time at Wisconsin, the two-year captain led the women's hockey program to its first NCAA tournament appearance in 2005, and she was later inducted into the Athletic Hall of Fame. In 2010, MacLeod was Assistant Coach at Mount Royal University, where the team won the Alberta Colleges Athletic Conference championship in 2012 and transitioned from the ACAC to Canada West.
Check out Carla's post game speech from when she coached Team Czechia at the 2023 IIHF Women's World Championship's.

Cathy Andrade
Pro Skating Development Coach, Power Hour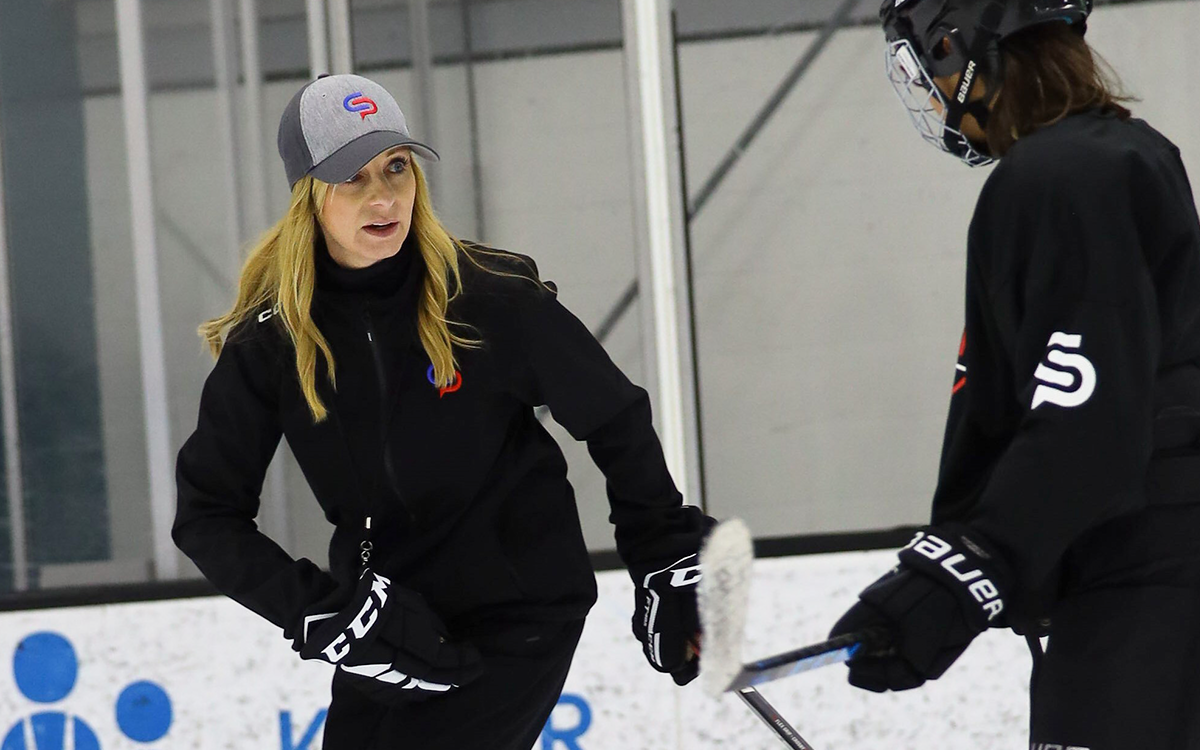 Known as the Bay Area's Power Skating Pioneer, Cathy Andrade's programs have become highly sought after by athletes aspiring to reach new heights in their skating careers. After coaching competitive figure skaters at the Calgary Winter Club, Andrade relocated to northern California and established the area's first formal power skating program known as Power Hour.
Andrade teaches skating fundamentals through a repetitive/progressive style, using her figure skating background and hockey knowledge to train players and teams, including Joe Pavelski, Kevin Labanc, and Tommy Wingels of the NHL. In September of 2022, she launched a year-round hockey skating school at two San Jose Sharks facilities, propelling skaters to new levels of success.
Cathy was also featured as one of the world's top skills coaches at the 2022 Global Skills Showcase. Check out her presentation on How to Master Skating Edges Using 3-Turns here.

Kori Cheverie
Assistant Coach, Canadian National Team (W)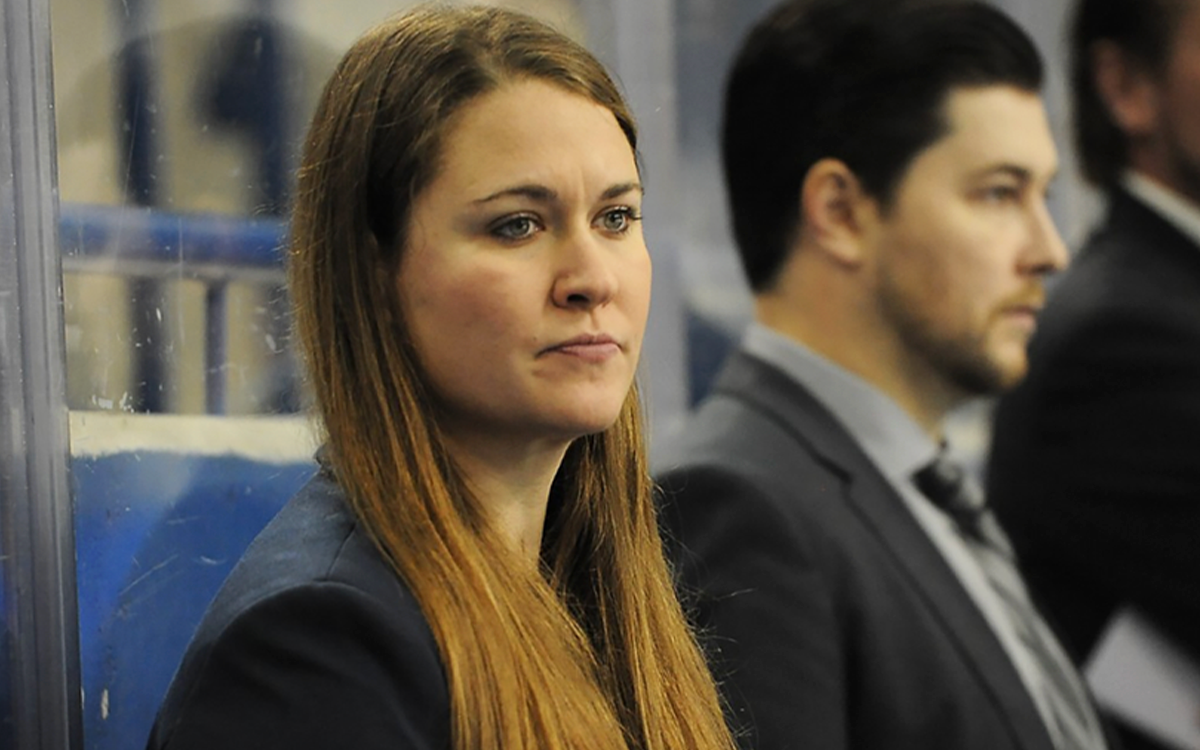 Kori Cheverie is a former Canadian ice hockey player and coach. Following a successful collegiate career at the University of New Brunswick, Cheverie played for the Canadian national women's ice hockey team, earning a gold medal at the 2010 IIHF Women's World Championship.
After retiring as a player, Cheverie transitioned into coaching. In 2022, she made history as the first woman to coach a men's national for Canada as an Assistant at the IHF World Under-18 Championship. She also shared her expertise in assisting Canada's women's team in the 2022 Beijing Olympics, where a gold medal was won. She continues to contribute to the development of young athletes and the growth of women's hockey.
Learn how Kori has risen up through the coaching ranks and is breaking barriers every step of the way.