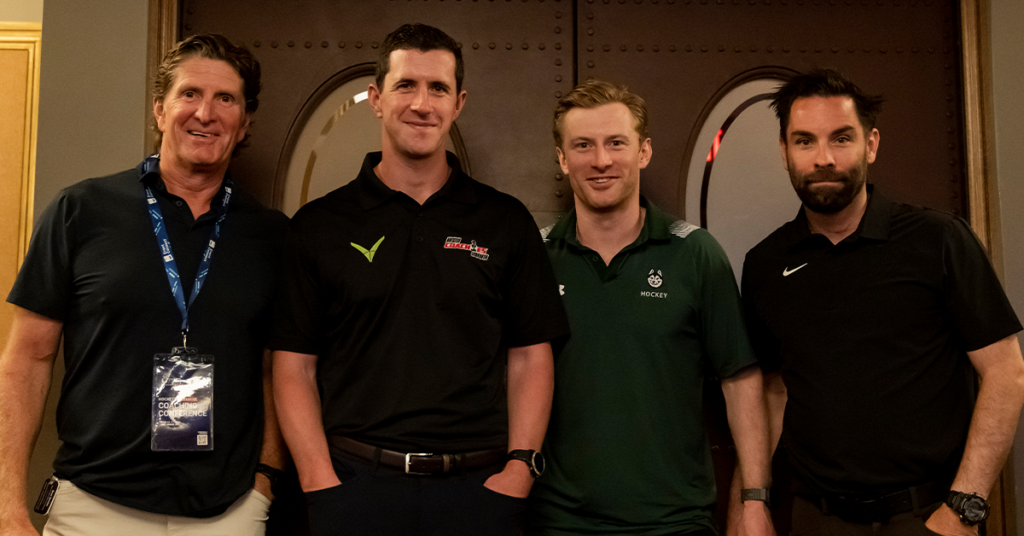 Mike Babcock is the only coach in hockey history to have won the Stanley Cup, Olympic gold, the World Cup, the World Hockey Championship and the World Junior Championship. He requires no intro – Babcock has seen and done it all.
That made his presence in the audience at TCS Live last summer at the University of Michigan in Ann Arbor all the more interesting. Babcock spoke at the conference alongside his son Michael, so naturally he'd be around, yet the 59-year-old attended presentation after presentation soaking in the lessons as if trying to gather knowledge before breaking into the coaching world.
That caught the attention of University of Vermont Head Coach Todd Woodcroft, who also presented at TCS Live. Seeing Babcock, the winningest coach in hockey, still striving to get better was inspiring to Woodcroft.
"Babcock sat through every single seminar last year. Every single one. That's one of the winningest coaches in all of sports, he's won everything you can think of. For him to sit there and listen to other people speak, to maybe get one percent smarter, that's the motivation I think everybody needs."
In case you hadn't guessed, Woodcroft is a big believer in the benefits of coaching conferences and professional development overall. The former Winnipeg Jets assistant, who took over coaching at Vermont in April 2020, said his career wouldn't be the same without all the time he has spent learning from others.
As far back as the mid-90s, Woodcroft recalls attending Roger Neilson's coaching clinic annually. One year in particular stands out.
"I remember talking with Steve Ludzik (then IHL Detroit Vipers Head Coach). I was so nervous to talk with him at the end of the conference and just ask him a couple of questions about defence and how to teach D. He took the time to sit and talk with me, it was 15 or 20 minutes, but it felt like five hours for me and it was an amazing experience.
"To me, attending conferences is common sense. Professional development is so important to anyone's career arch. You have to be continually developing and changing with the times. You have to identify where you are weak and where you can get stronger. You're going to learn and you're going to get smarter."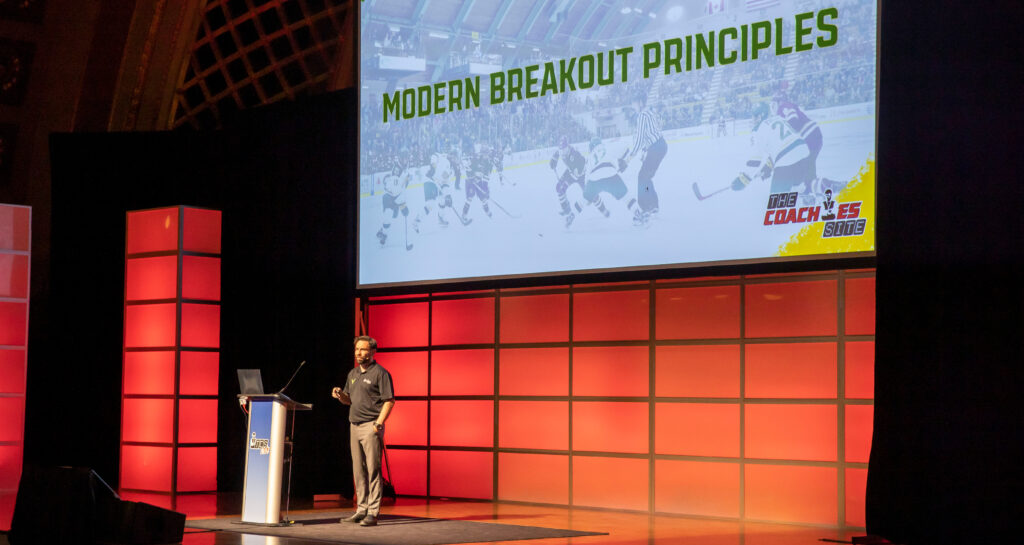 Woodcroft believes in the benefits of coaching conferences so much that he put one on recently at the University of Vermont. In early September Woodcroft and his staff welcomed more than 90 coaches to their free clinic, put on to share ideas with all levels of female and male coaches.
Their inaugural event was a success because of the willingness of coaches to share and learn from one another. The coaches in attendance walked away more knowledgeable about their craft, which Woodcroft takes great pride in.
"The game is always evolving and coaches have to put in the time to evolve as well. The difference in hockey now versus hockey 20 years ago – it's incredible. So when you have an opportunity and see what's current and learn and share with likeminded people, you're going to get better. And when you get better, your teams get better."
"Any opportunity to get out and meet people, to network with people, can help you and that ultimately helps your team."
The Coaches Site Live returns to the University of Michigan in Ann Arbor in 2023 and it's a guarantee Woodcroft will be in attendance. As our flagship event, TCS Live creates an environment for our global community to learn the most modern and innovative coaching principles, from the game's best. This masterclass in coaching goes down June 22-24 and tickets are on sale now!
Click here to secure your seat at hockey's premier coaching conference.