Why would someone who primarily works with National Football League franchises be selected as a presenter for TCS live?
Because all coaches are human.
Ryan Blanck, Founder and CEO of Deviate, knows this and teaches principles that apply across all sports. He's now known as the "Horse Whisperer for NFL executives," because of the groundbreaking principles he teaches the top football organizations in the world.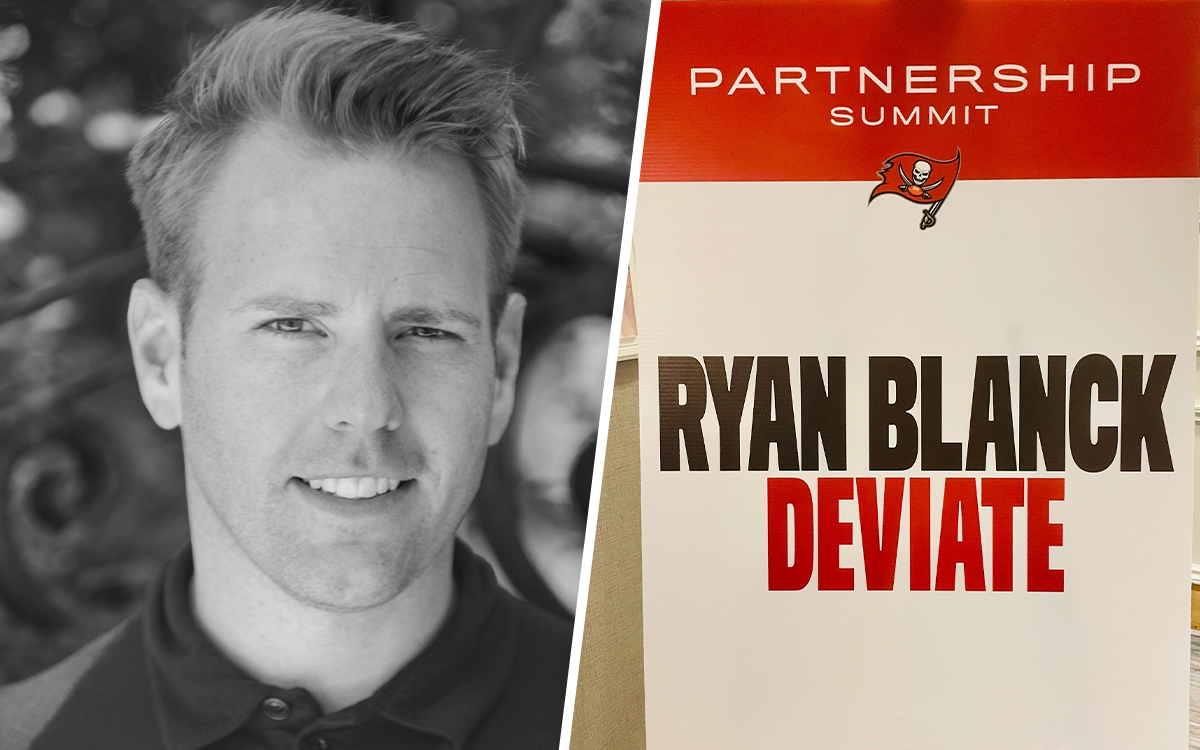 Blanck got his start working for his college fraternity's national organization, Sigma Phi Epsilon. In his first four years on the job, he helped mitigate the fraternity's risk by reducing claims against insurance from a value of $1.2 million to just $1,100. This is when Blanck realized his gift of impacting culture, and the fact that culture could be tangible. After searching for jobs and not being satisfied with the options, Blanck turned to entrepreneurship at a time when he had little money to his name.
Since betting on himself, Blanck has had the opportunity to work with over half of the organizations in the NFL, prestigious college programs, such as Clemson and Western Michigan University, and even entertainment agencies like William Morris Endeavor. Known for his ability to bring out the best in people, Blanck coaches executives and leaders to build culture in their environment and rebound from turmoil.
"Are you worth following?" This is the first question Blanck asks leaders and executives that he works with. It will likely be a question he uses during his presentation at TCS Live as well. Attendees would be wise to pay attention to Blanck because if he can change the culture of large NFL dressing rooms, he can sure teach how to be equally as impactful with hockey teams.
With his unique gift, Blanck can help turn around any organization and set them up for success. If your team is in need of a few tweaks here and there, Blanck's presentation will provide the info on how to achieve that.
Save your seat at TCS Live to see Ryan Blanck and the rest of the TCS lineup up close and in person!