From NHL skills coaches to power skating experts, TCS Live is thrilled to host an amazing group of presenters to the historic Yost Ice Arena. Each will take to the ice and present their philosophies across a variety of topics, including; how to generate offense, improving skating techniques, and developing game-ready passing skills!
Get your tickets today!


Sébastien Bordeleau
Skills Coach, Nashville Predators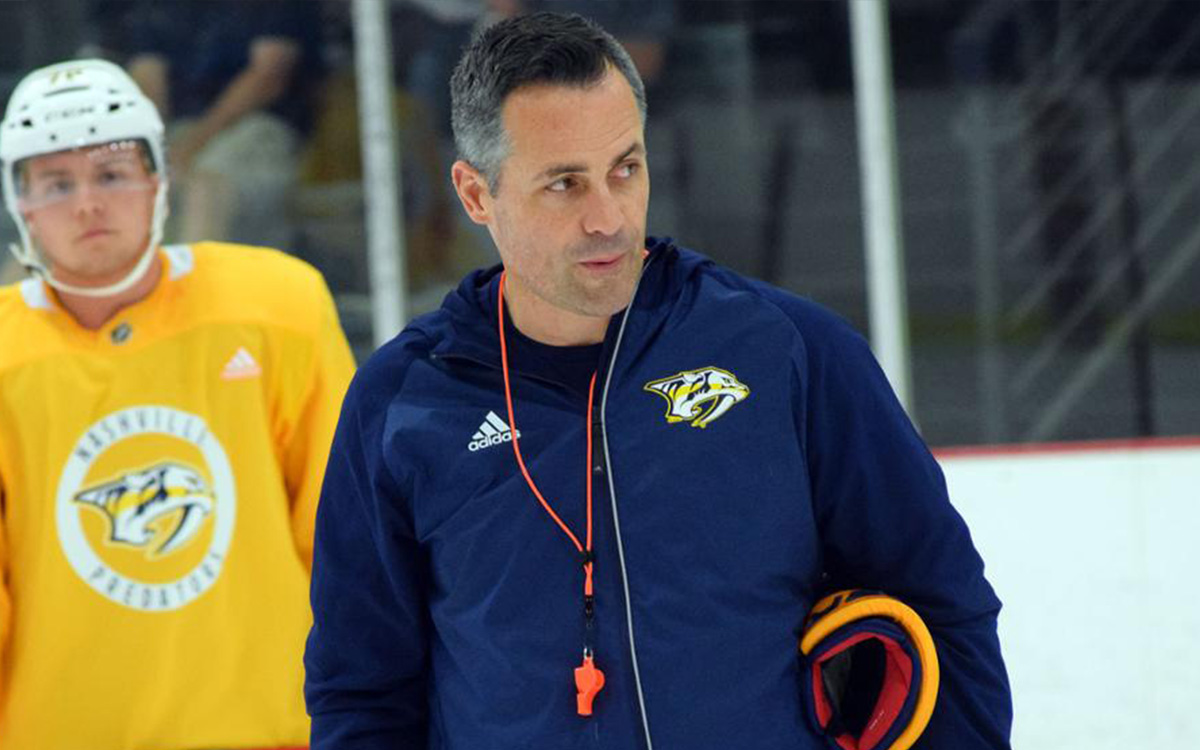 From 1995-2012, Sébastien Bordeleau played across both the AHL and the NHL. Using the expertise he gained from his professional career, Bordeleau worked as a consultant for the Canadian Women's National Team and Montreal Canadiens. Currently, he serves as the Skills and Development Coach for the Nashville Predators, helping both prospects and players achieve their goals.
Bordeleau will present at TCS Live on "Rim Recoveries and Puck Protection," using the momentum spin out for both forwards and defensemen.
John Riley
Director of Player Development, Philadelphia Flyers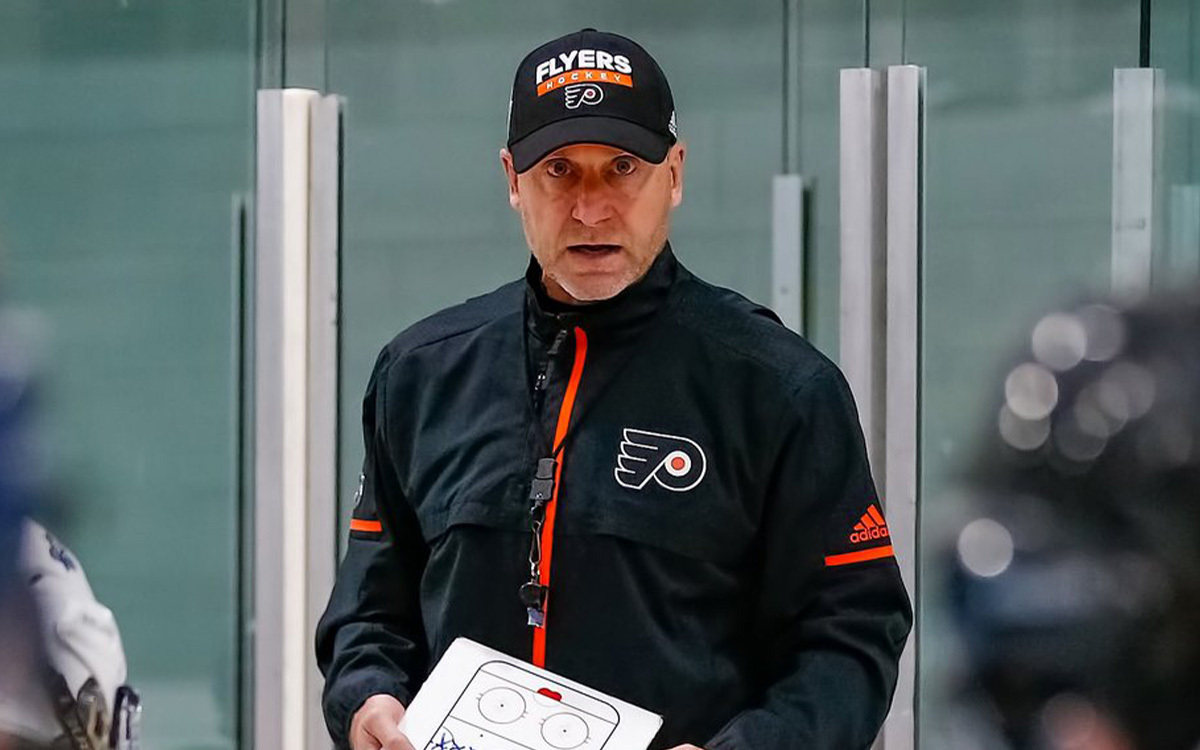 John Riley is the Director of Player Development for the Philadelphia Flyers and the former assistant coach at Princeton University. Riley emphasizes studying what goes into creating an elite player, focusing on personal development as well as strengthening a technical skill set.
At Yost Ice Arena, Riley will share "Space Invaders: Creating Offensive Opportunities by Invading Space." In order to generate scoring opportunities, Riley will delve into four ways to invade defenders' personal space: under the bridge attacks, cutbacks, stutter steps, and the Tarasenko. You won't want to miss it!
Check out this clip of Riley's 2021 Global Skills Showcase presentation on "Creating options through stick, hands and body".
Yogi Svejkovsky and Kris Beech
Skills Coach, Vancouver Canucks | Development Coach, HV71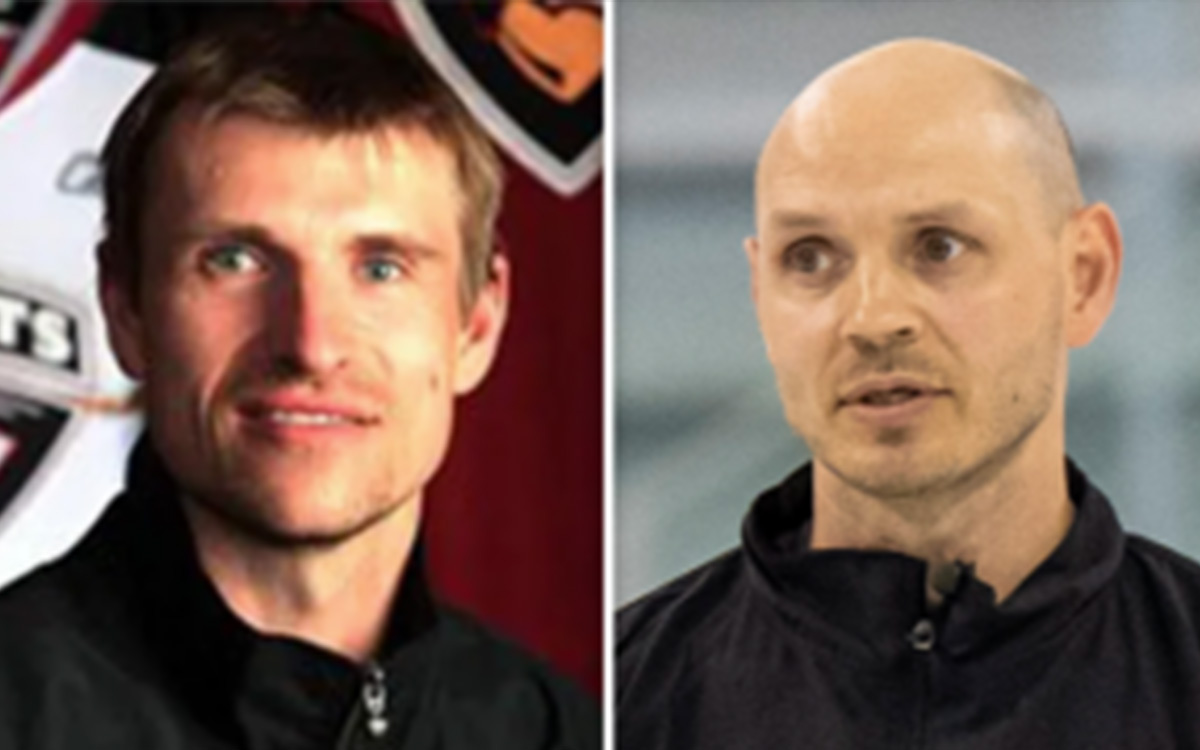 After successful careers in the National Hockey League, Yogi Svejkovsky and Kris Beech founded Slip Skill Tech with their extensive knowledge and experience of the game. Through SST, they develop the training tools and curriculum that allow players to explore their creativity through drill pattern setups.
At TCS Live, Svejkovsky and Beech will show progressions for technical passing/receiving skills and playmaking vision, illustrating the progressions used at the 10U level that translate into advancements in progressions at the 14U level.
You can find both Kris and Yogi's presentation on Training Offensive Deception from The Coaches Site's Virtual Coaching Summit here.
Victor Kraatz
3x Olympian & World Champion Figure Skater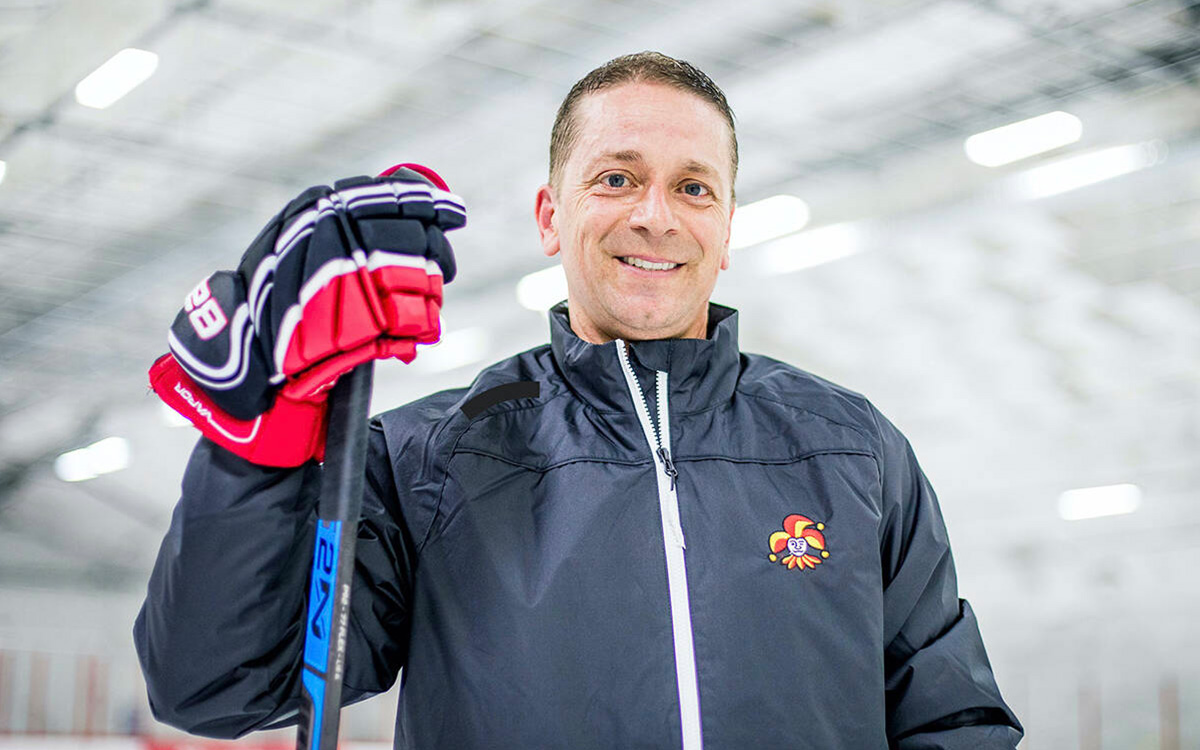 Victor Kraatz uses his figure skating and ice dance background to help hockey players with their skating technique, bringing a fresh perspective to the game. The 2003 World Champion retired from skating later that year, choosing to pursue other ambitions after a fulfilling career. He began coaching hockey players in 2013, and he will present his philosophy on "Progressions to Improve the Forward Outside Edge Turn" at TCS Live.
Kraatz will start out with a balancing drill to generate body awareness and alignment. The basis of the exercise consists of a single leg outside edge agility turn, and the demonstration focuses on cross lateral body separation and progression to a two foot turn for game like application. We are excited to bring all of Kraatz's expertise to Ann Arbor and learn from the best!
Get a sneak peek into how Victor trains his athletes from his 2016 summer hockey camp!
Cathy Andrade
Professional Skating Coach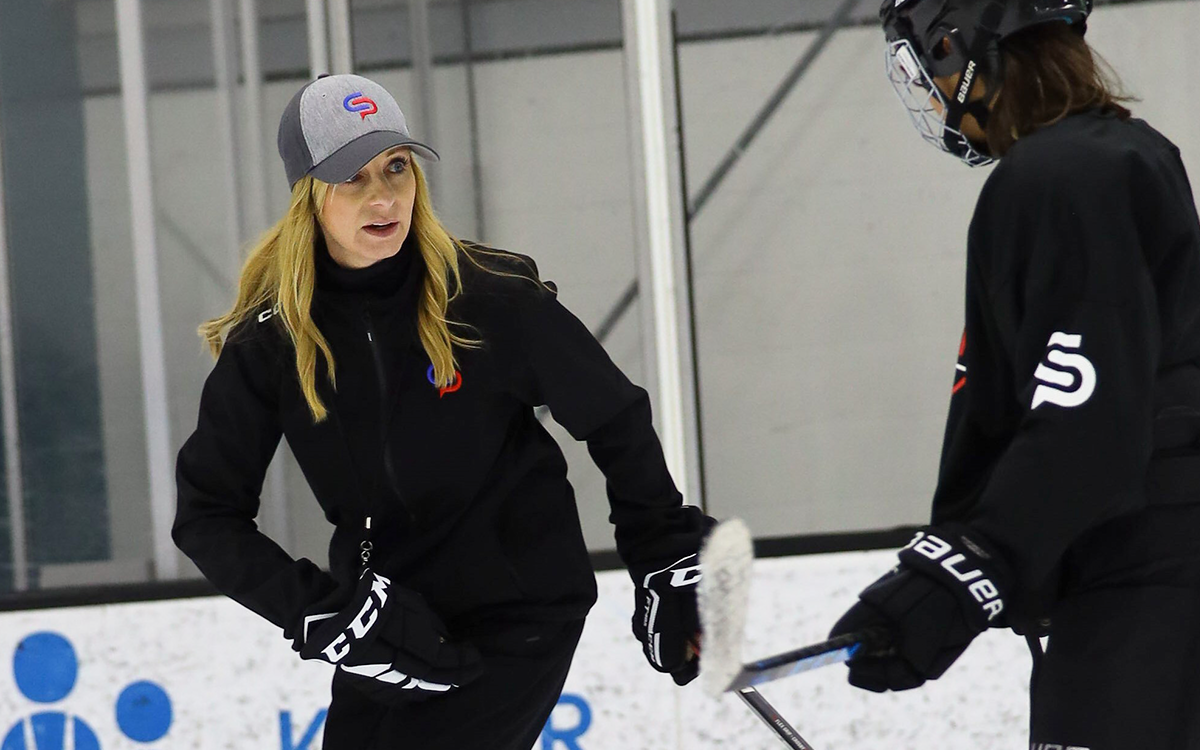 We are thrilled to welcome the Bay Area's Power Skating Pioneer, Cathy Andrade, to Ann Arbor. Andrade teaches skating fundamentals through a repetitive/progressive style, using her figure skating background and hockey knowledge to train players and teams.
Her presentation will discuss linear crossovers, teaching players how to incorporate this new method of acceleration into their practice. Linear crossovers allow players to increase speed and deception, and Andrade will teach players and coaches how to integrate this technique into their skating.
Cathy was also featured as one of the world's top skills coaches at the 2022 Global Skills Showcase. Check out her presentation on How to Master Skating Edges Using 3-Turns here.
Justin Selman
Founder of Topline Hockey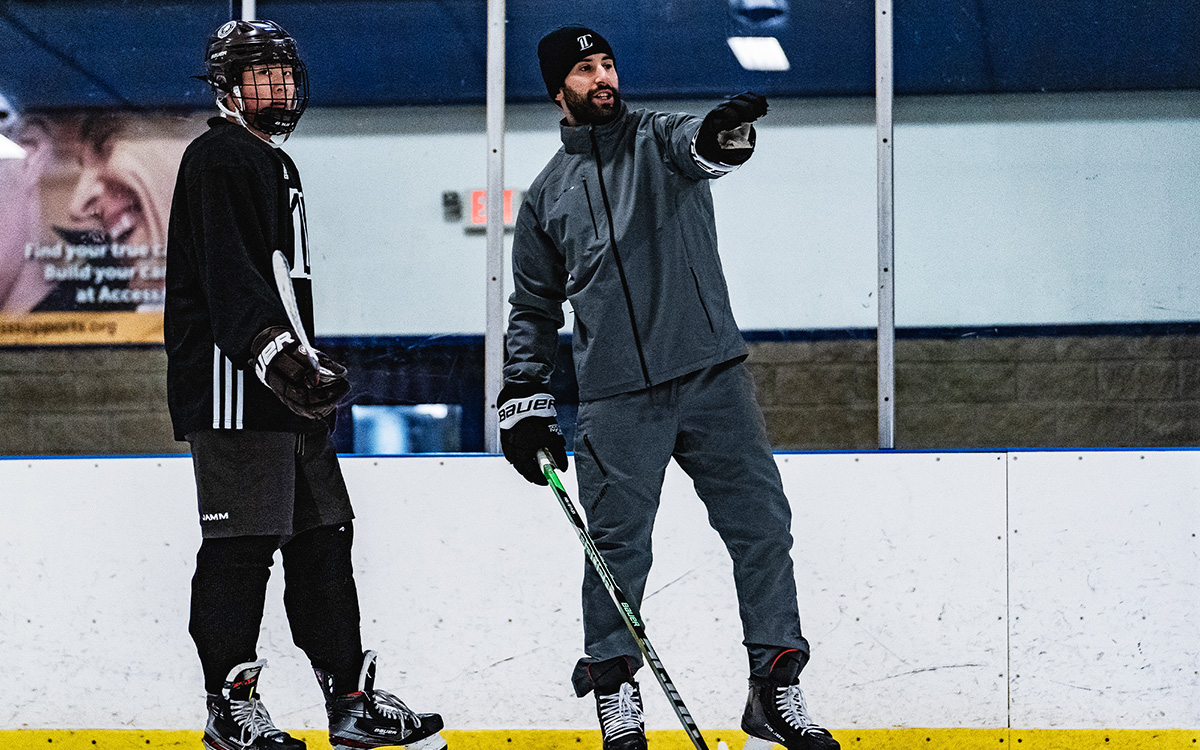 We are excited to have Justin Selman, a University of Michigan alum, join us at TCS Live. After playing four years of NCAA ice hockey as a Wolverine, Selman signed with the St. Louis Blues organization and played with the Chicago Wolves. Finding a passion for coaching and mentorship, Selman founded Topline Hockey in August of 2015, where their goal is to empower players of all levels to to reach their full potential.
Selman will present "The Next Generation of Offence from the Blueline: Creating Time and Space as a Defenseman." Here, Selman will focus on deception/footwork and cutbacks from different vantage points, as well as retrievals to escape pressure and generate shots on goal.
Collin Danielsmeier
Player Development Coach, German Ice Hockey Federation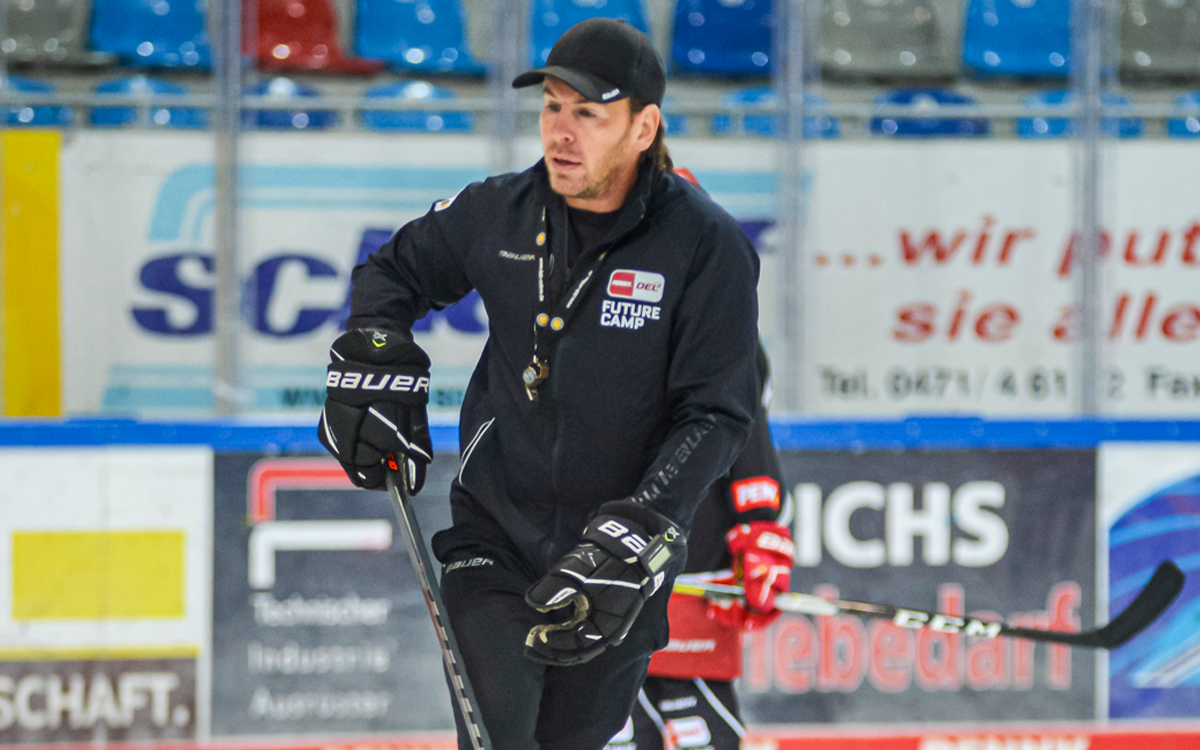 Collin Danielsmeier is an accomplished player and serves as the Player Development Coach for the German Ice Hockey Federation. Danielsmeier skated 15 years in the DEL, spending 13 of those seasons as a member of the Iserlohn Roosters. Upon completion of his professional career, Danielsmeier continued on to run clinics and development programs for German coaches, work as a skills coach with the German Men and Women's National teams, and mentor junior coaches.
At Yost Ice Arena, Danielsmeier will show two stationary passing drills and one small area game regarding how to use contextual interference to develop game-ready passing skills.
Matthew Bourgeois
Goalie Coach, Canisius College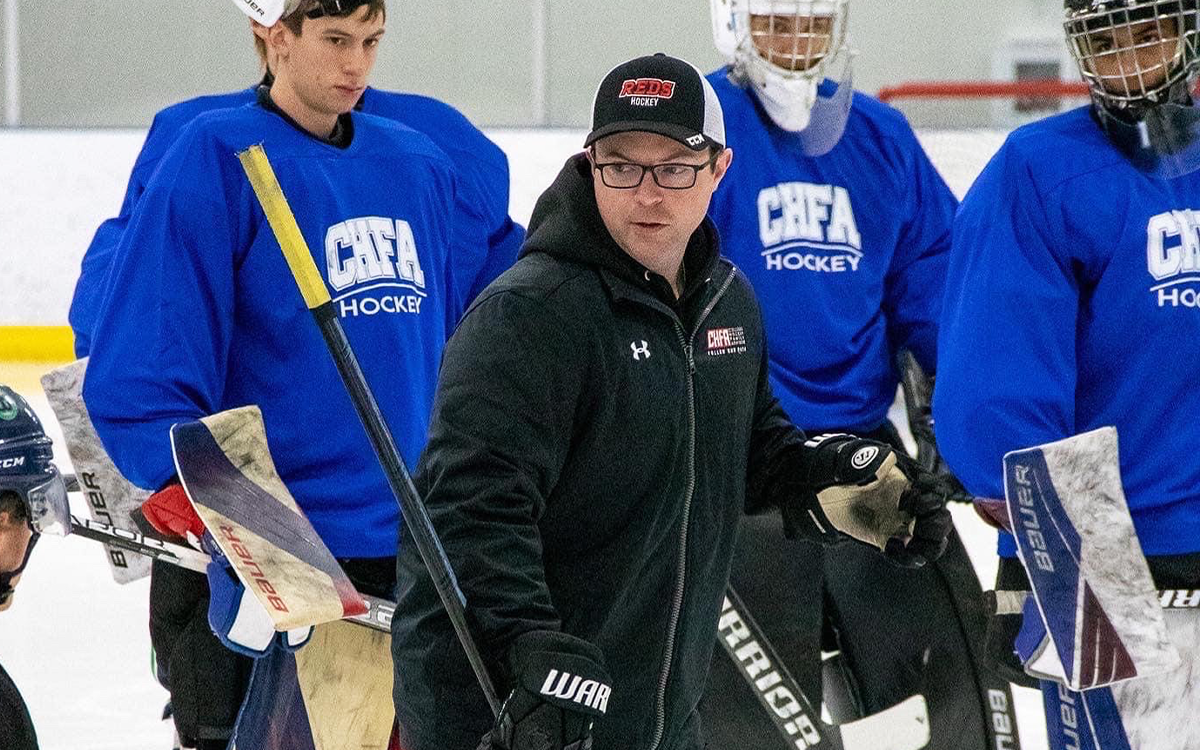 Matthew Bourgeois, a renowned goalie coach has over 20 years of experience at some of the game's highest levels. Currently holding a position with the NCAA D1 Canisius College's men's team, he is Hockey Canada HP1 certified and also works with organizations in Ontario, including the OHF, OMHA and NOHA as a coach and mentor.
At TCS Live, Bourgeois' presentation will look at Grade A Scoring Chances and how goalies should approach each scenario.
Jenna Trubiano
Head Coach, University of Michigan Women's Ice Hockey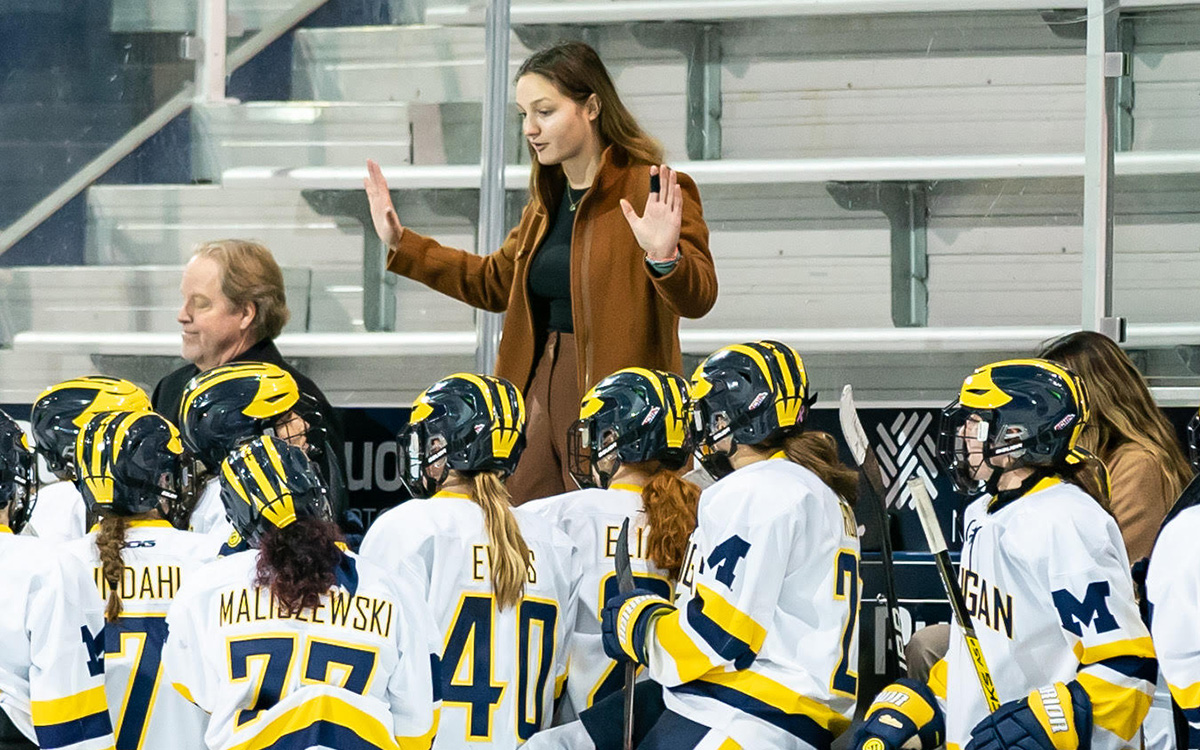 Jenna Trubiano, Head Coach for the University of Michigan Women's Ice Hockey Team, played hockey as a Wolverine from 2014-2018 before returning to the university as a coach; she has been leading the Women's program since 2021.
At TCS Live, Trubiano will speak on "How to Generate Offence Late in the Game," focusing on those final minutes of a contest, specifically how to create scoring opportunities, generate momentum while keeping possession of the puck, and win battles during close games and intense situations.
You can learn more about Jenna and the Wolverines from this interview presented by Gulo Gulo Hockey.